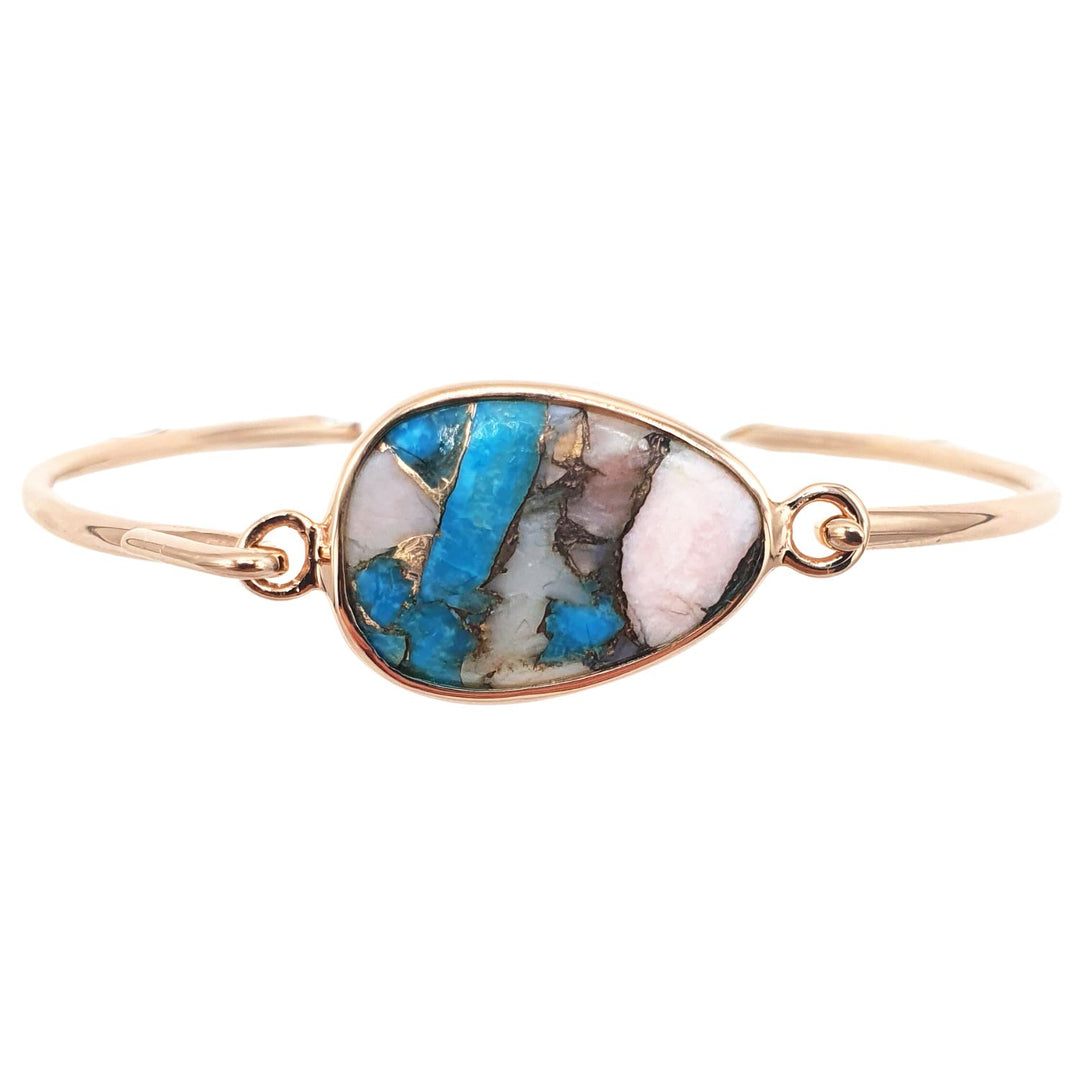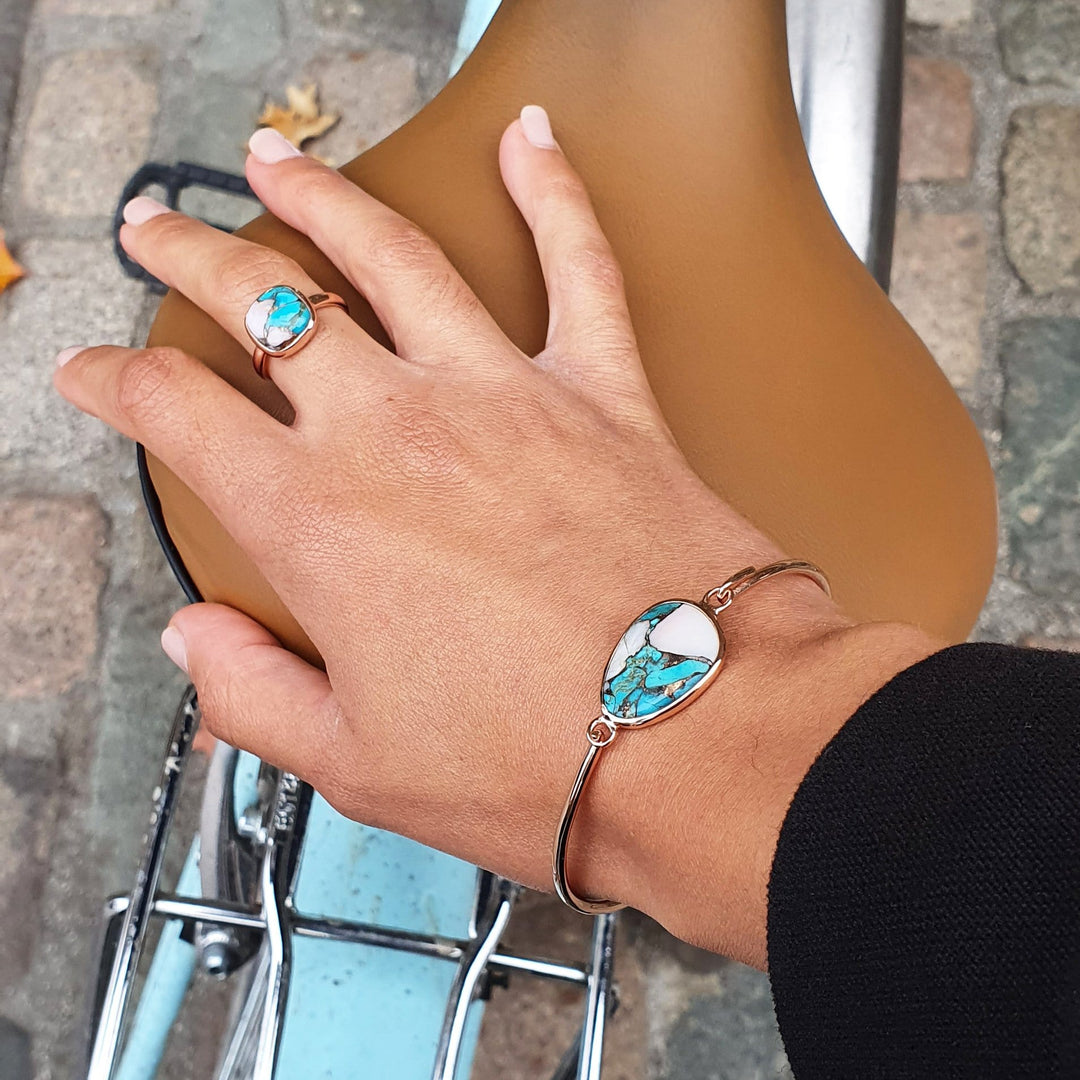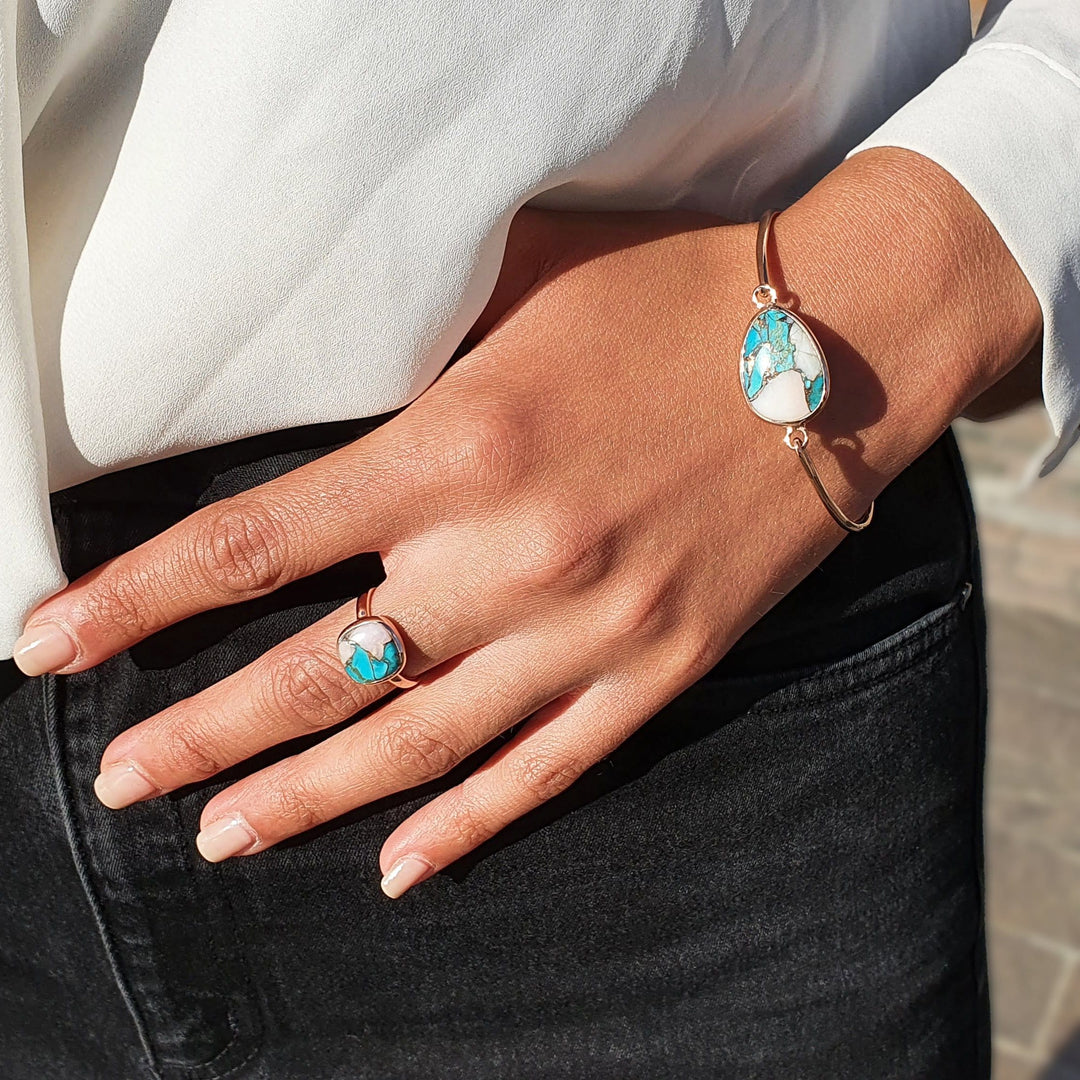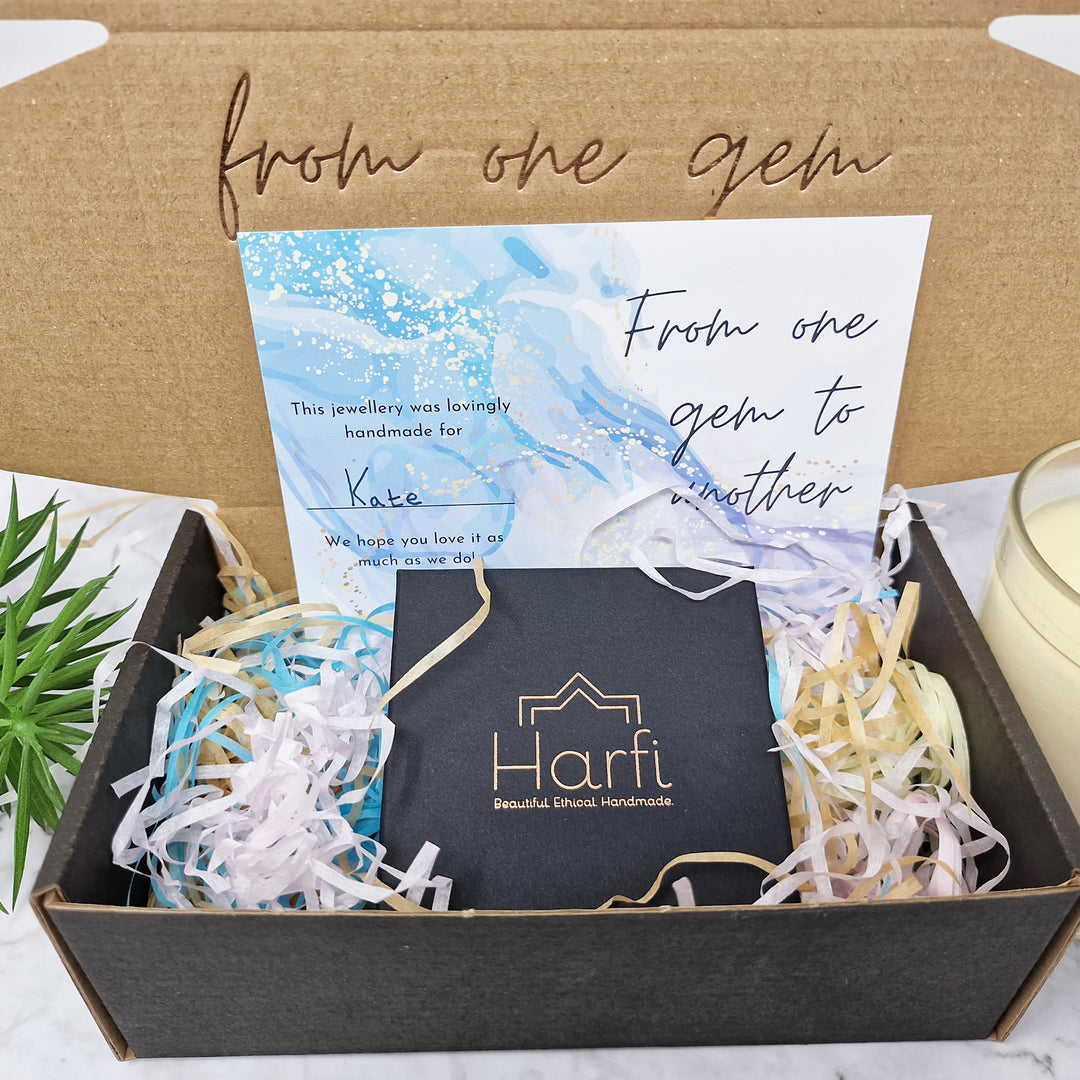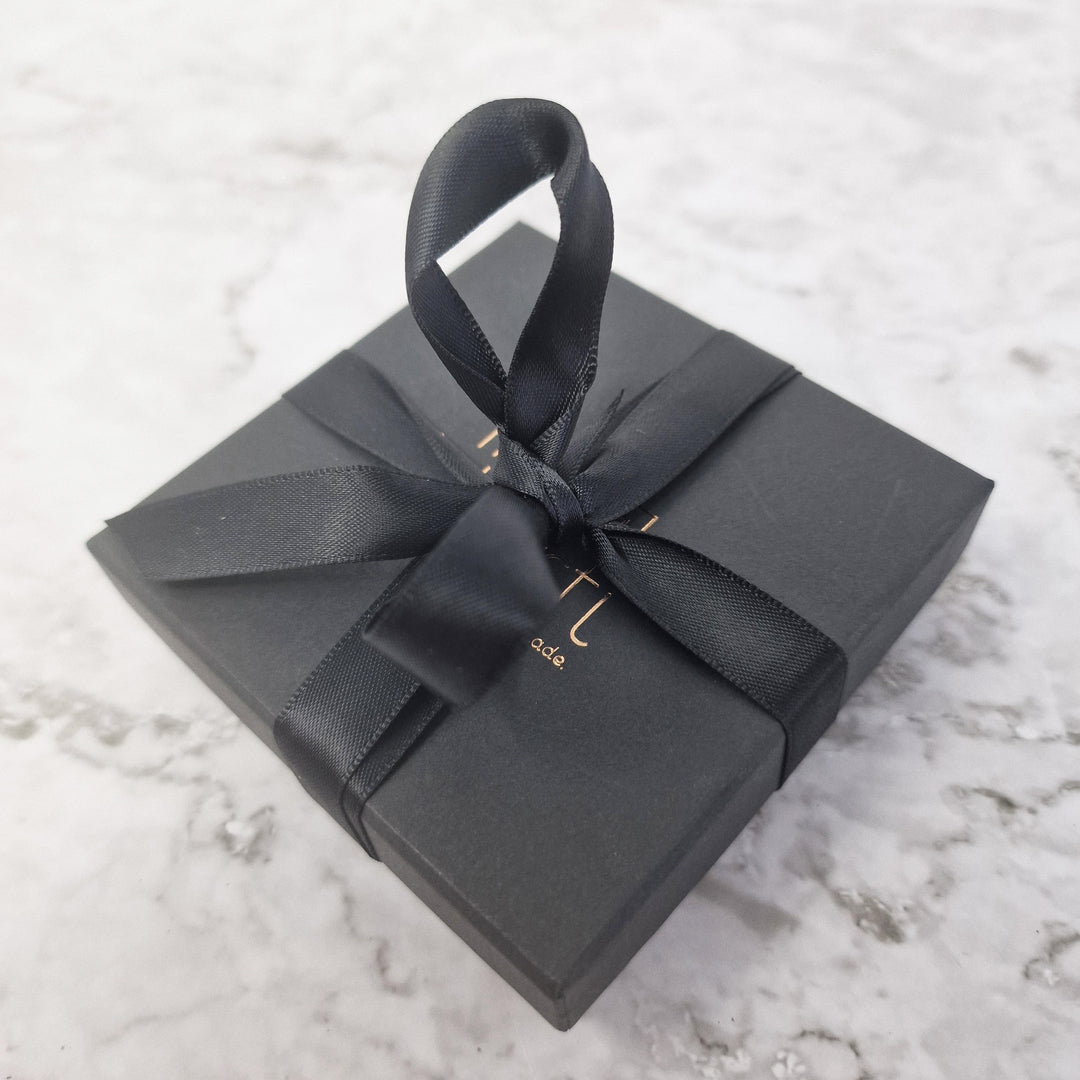 Rose Gold Vermeil Plated Opal And Turquoise Gemstone Bracelet
Free extended returns until 10 Jan 2024
Free UK mainland shipping
Gift wrapping option available at checkout
The contrast of the dark blue hues of the turquoise against the pleasing pink hues of the opal make this bracelet truly stand out from the crowd. Nugget cut onto gold vermeil sterling silver this piece is made to last so that you can enjoy its shine for as long as possible. 
The fire and passion represented by the opal is balanced out by the tranquility and positive energy of the turquoise to bring good fortune to the wearer. Opal is the birthstone for October and Turquoise is the birthstone for December making this eye catching bangle the perfect present for a friend or family member who is born on this month. 
Bangle Width: 6.35cm

Stone Size: 14*20mm
Rose Gold Vermeil

OUR PROMISE: JEWELLERY THAT SHINES EVERY DAY We get it – you want to rock your jewellery daily. That's why Harfi pieces are your perfect sidekick, built tough to handle daily life and stick with you through thick and thin. We pick top-notch materials that not only look amazing but are also built to last.

We're not about fast fashion. Harfi Jewellery is all about timeless style, crafted with care and tested to endure. Your jewellery should sparkle, and we're here to make sure it does, day in and day out.
A little love goes a long way!
Delicate care and cleaning of your jewellery will help them to last for years to come.

- When not wearing your jewellery, be sure to store it in its packaging, this helps prevent scratching and maintain colour
- To keep your piece looking its best, gently rub the surface with a polishing cloth
- Always avoid water whilst wearing your jewellery
- Remove your jewellery before bed and when applying scents, lotions and sprays
- Keep your chains fastened when stored to avoid tangling
Learn more from our care and cleaning guide
- Free delivery on UK mainland orders
- We aim to dispatch all orders within 2 working days
- All jewellery orders should be delivered within 2 working days from the date of dispatch
- Next working day delivery (for orders placed before 12pm Mon-Fri) - £4.95
For more information and all international orders please visit our Shipping & Delivery Policy
You can return your order within 30 days of purchase for a full refund. Please see our Returns and Exchange policy for more details.
*Please note that all sizes and weights are approximate by a margin of ≠ 10%. due to the handcrafted production. Minor imperfections and slight variations in colour are also to be expected. This is all part of its charm and why each piece is truly unique*